The Food Labeller
Did you know? All food businesses from December 2014 must know allergens in their recipes.
Our simple allergen labelling web app can help you to comply and help manage your menus quickly & easily.
analyse recipes for allergens & nutrition;
calculate your recipe costs;
comply with FIC (1169/2011); and
make your recipes more profitable.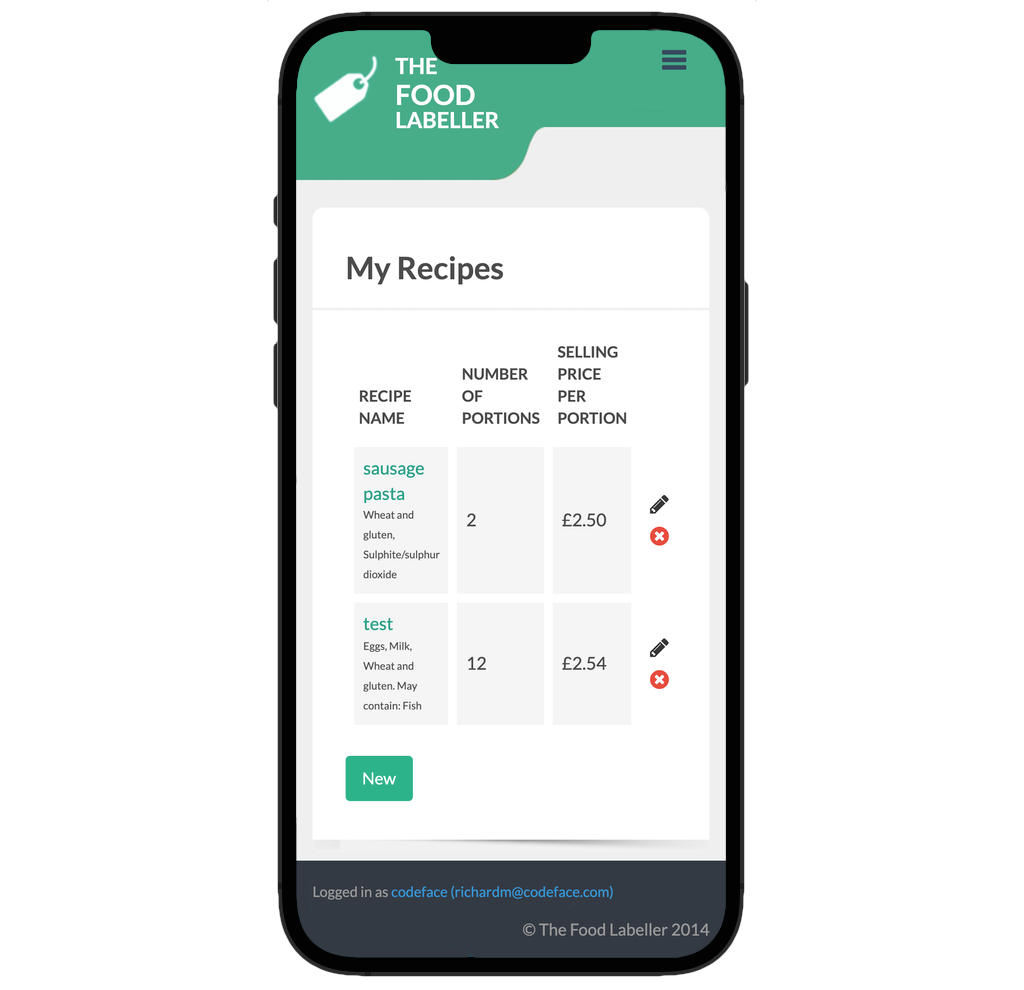 The Food Labeller

software provides a free, easy-to-use solution to ensure you are compliant with FIC.
It will provide you with all the information you need and allow you to export PDFs for each of your recipes.
The Food Labeller

software:
includes all 14 Allergens;
provides simple recipe costing;
calculates Nutrition & RI (Reference Intake);
is compliant with FIC (1169/2011);
works on desktops and tablets;
exports your recipes as PDF;
allows you to print and store;
allows you to use our ingredients or add your own; and
uses a simple traffic light system.